Stone cookware is becoming popular with chefs and home cooks alike. They are a convenient, functional, and healthy way to cook. They do have some pros and cons, however. Keep reading for a better understanding of this unique cookware.
Cooks will find stoneware pans can come in different stone clay, but the base is always stainless steel or aluminum. They are not made from actual stones. The base material is coated with crushed rocks containing ceramic, porcelain, marble, granite, or diamond. The porcelain clay coating is fused at a very high temperature, creating a non-stick surface coating. It will not react with food and is impermeable.
Healthy Pros of Stoneware
While inexpensive metallic non-stick cookware has a coating with perfluorooctanoic acids and POfs, the surface of stone pans is free from toxins and chemicals. The outer layer is porcelain or stone dust, so there is no chance of toxins.
Because stone pots and pans do not contain Teflon, they will not cause diseases in the human body such as kidney, liver problems, or reproduction issues. They also will not cause other metal-related health issues like skin rashes, lung damage, and vomiting. Because stone dishes do not release minerals like cast iron cookware, users do not have to worry about consuming too many minerals.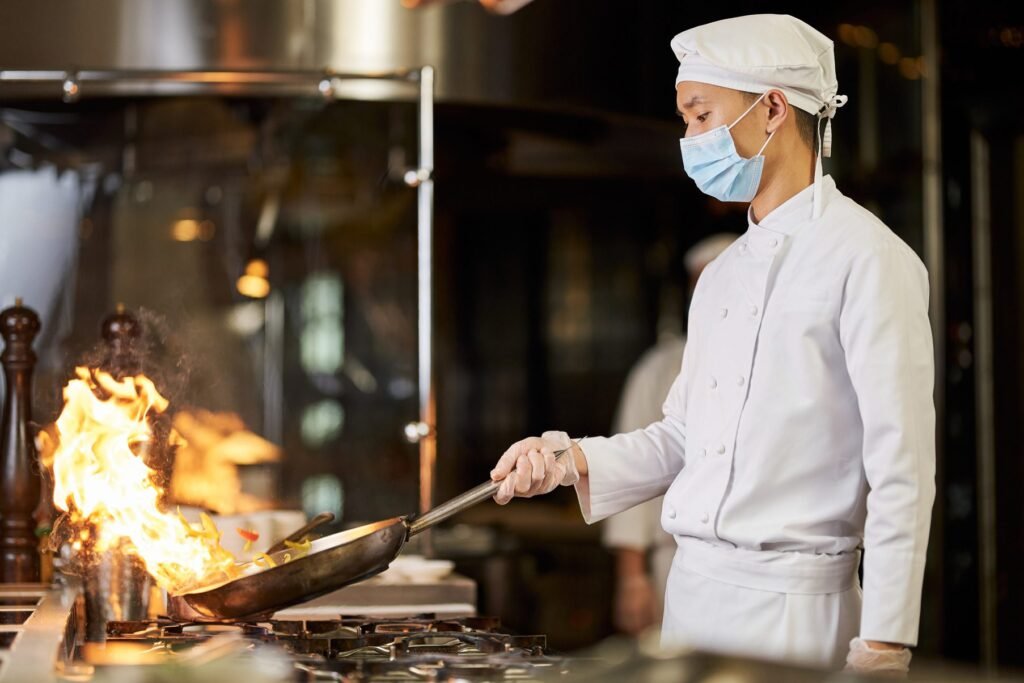 Non-stick Benefits
Because stone cookware is non-stick cooks do not need to use oil or butter when cooking. Food releases completely, making for a healthier meal. It's best to look for aluminum as the inner base material as it has the best heat transmission properties. Manufacturers also recommend that the user cook on medium heat.
Highly Durable
Whether the pans have an inner material of stainless steel or aluminum, neither will rust or flake. The coating on stoneware is hard, so cooks can use most utensils while cooking. Most manufacturers even approve of using a hard pad for washing, although it is never required.
Stylish Design
Stoneware pots and pans are becoming popular and available in many decorative styles and colors. They are attractive and make an excellent gift for a newly married couple or for someone starting in their new home or apartment.
Non-Reactive with Foods
Stoneware pans are non-porous. This means that there are no leaching issues. Food does not contact the inner metal, which means that no toxins will get into the food.
Cons of Stoneware Pans
Although they cook like a dream, the prices of stoneware cookware are usually higher than any other non-stick or stainless steel cookware. They should not be used on high heat, as this decreases the stone coating. Medium to medium-high heat is the safest temperature for cooking.
To improve the longevity of stoneware, users cook at the right temperature, clean them properly, and avoid metallic utensils for cooking. Stoneware pots and pans are not dishwasher safe. Because dishwasher soaps contain abrasives, they can damage pans, including the non-stick coating.
Cooks in the market for new cookware may want to look into this excellent alternative to stainless steel or non-stick. Many cooks who switch to stone cookware never return to the other options.