It's common for apps designed for iPhones and iPads to get more attention than those designed for Mac. Therefore, this article will only cover Mac applications.
Have you recently bought a brand new Mac, or do you wish to upgrade it with some new apps? There's a macOS app for just about anything, from organizing activities with your team to keeping track of life's most important events. Here are some of the most useful (and entertaining!) applications for the Mac.
UPDF
UPDF, which is a free PDF editor, is without a doubt the most effective PDF editor for Mac. You will have no trouble editing, converting, or annotating PDFs thanks to the many features that are included in this application. In addition to that, the price is really reasonable, and it includes a free edition of the application. You'll have no trouble modifying the exisiting text and photos in your PDFs.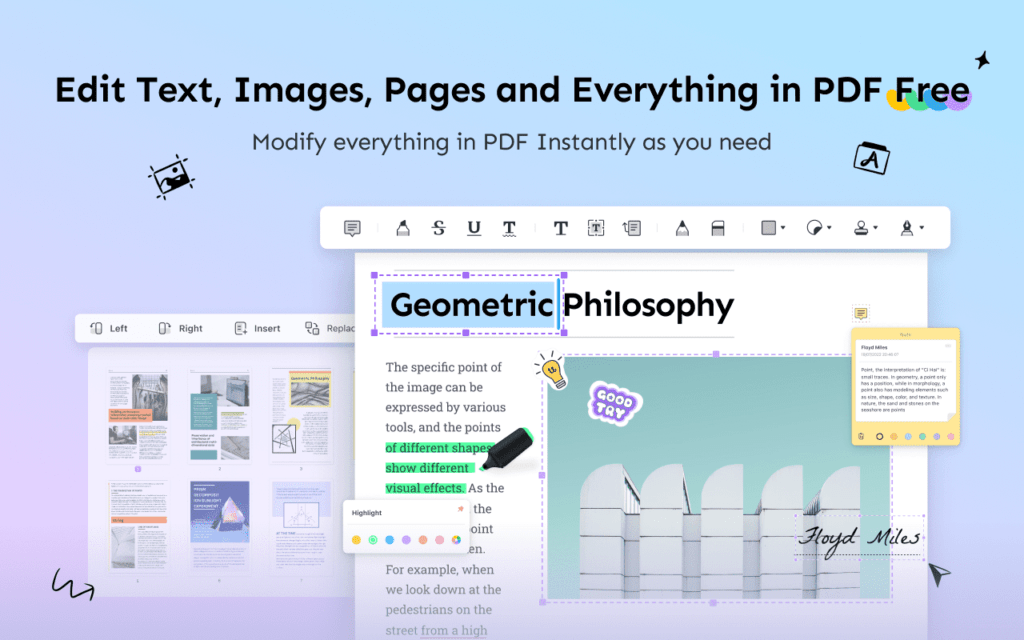 In addition, you have the ability to annotate and comment on any PDFs you create.
Because it is so simple to use, UPDF is widely considered to be the best PDF editor for Mac users. The user interface of the software is well-organized and straightforward, making it simple to go about.
Sticky notes, typewriters, text boxes, and other tools are included in UPDF to assist you in the creation of useful notes. The PDF annotatorapplication performs several functions effectively. Not only does it include features to make reading easier, but it also has features to make taking notes easier. Stickers, signatures, and stamps may all be added as annotations to your PDF files. In a nutshell, UPDF is the best PDF editor for Mac that is currently available. What's more, you can also use UPDF on Windows, iOS and Android devices.
The following are the top features of UPDF:
Allows you to edit text and images in your PDF
Makes the annotations easier
Allows you to sign your PDF files digitally
Makes it easier for you to organize and reorder pages
Add or delete PDF pages in seconds
Export PDF to Word, Excel, PowerPoint, images, HTML, Text an more file formats with OCR technology.
Calendars
Calendars is an app that is meant to hold all of a user's schedules, calendars, routines, and tasks in one place so that they can see how they spend their time as a whole. Drag-and-drop calendar items and the option to link to external calendars from Google, iCloud, Exchange, or Outlook are among the features of this app.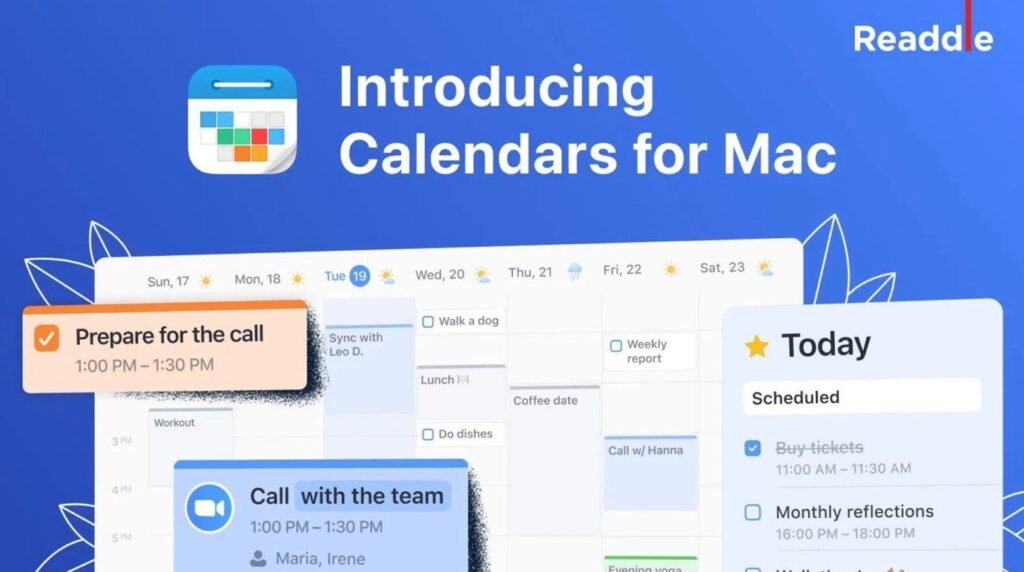 For iOS users, Calendars by Readdle is already a popular app with over 20 million downloads, and they can now experience the same productivity on their macOS device. The app's purpose is to empower users to take control of their time and create a work-life balance.
The app is available in both a free and a paid edition. Basic calendar features, such as an easy-to-use event creator with color-coding and a summary of future events, are not included in the free edition (and a local calendar on your device). All Apple devices will be able to use the same basic calendar functionality.
For $19.99 a year, you can get the PRO Plan. All Calendars on all Apple devices are included in the PRO package. Additionally, it offers unlimited usage of Planner on Mac, as well as tasks and multiple accounts.
iA Writer
Designer and developer Nishi-Azabu created iA Writer in Tokyo in 2011. It's a simplistic tool made for bloggers, short-form writers, and other content creators who want to concentrate on the written word. Minimalist applications have a hard time competing with this one, which is bare of everything but the most essential functionality.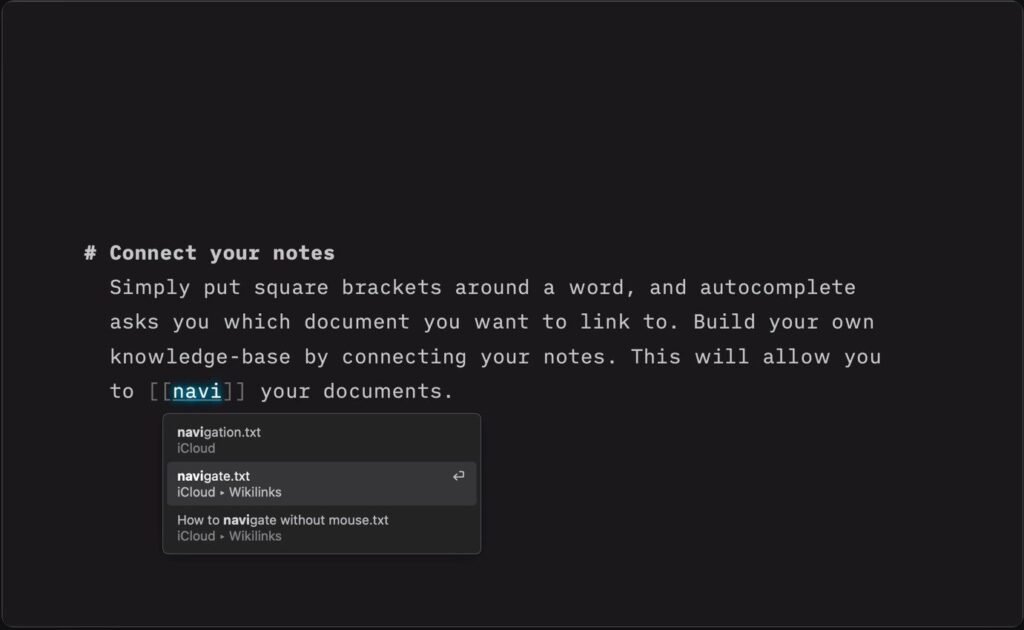 iA Writer concentrates on the text rather than formatting and other irrelevant user interface settings, regardless of the configuration of your computer. Markdown is supported by iA Writer, which is very reasonably priced.
So iA Writer is ideal for individuals who want to avoid interruptions while writing shorter works.
You may try out all of the features of iA Writer for 14 days without paying anything. For a one-time cost of $29.99, iA Writer is available for desktop and mobile use on macOS, Windows, Apple, and Android platforms.
Grocery
Grocery – Smart Shopping List has a variety of tools to help you stay on top of your shopping list at all times. Apple's Reminder app makes it simple to add things, share lists, create reminders, copy multiple items, and backup your data. The Apple Watch may also be used to add new and remove things from a to-do list using Siri.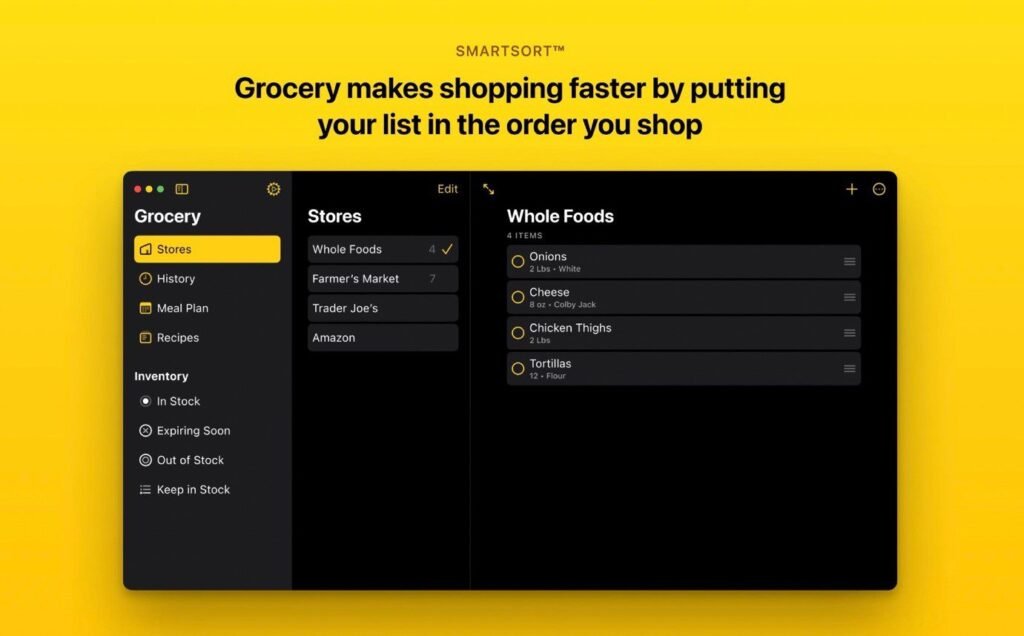 To keep track of your shopping, Grocery – Smart Shopping List makes it easy. Make use of Siri or your Apple Watch's reminders and list-sharing features.
Grocery's toolbars, navigation bars, and iconography have been updated to match the look and feel of iOS 15 in version 3.0. Additionally, users may now alter the app's appearance to reflect their personal preferences. You may now choose to hide categories that you don't use.
Grocery is a free app on the App Store. However, in-app purchases are required to get access to certain premium features.
Keep it
Keep It is a combination of a notebook, a scrapbook, and an organizer. It is a great place to write notes, save web links, store documents, images, or any other type of file, and then find them again. Keep It is a place where you may keep items you don't want to lose and know you'll find them later. It's available on Mac and as a separate app for iPhone and iPad.

Create notes that look and read great on all of your devices thanks to the built-in styles. It is possible to include checklists, bulleted and numbered lists, hyperlinks, dividers as well as images and other files in a note.
Create editable notes in your browser or in Keep It as editable PDFs or web archives for offline use.
Conclusion
With a lot of apps for Mac, it is difficult to select the best and most important ones for your needs. We compiled this list of the 5 best Mac apps that you should not miss out on. We always recommend UPDF to Mac users as it is a must-have app for everyone.