Buying a car requires a massive financial investment. Therefore, it is an important decision that needs to be taken after careful consideration. Car buyers have a wide range of options for purchasing their next vehicle from the new or used car market. While a brand-new car has its advantages, it can be a better idea to invest in a used car instead. This is especially useful for car buyers who are looking to purchase the vehicle for the short term as they can sell it later without worrying about the value depreciation. There are several other benefits that a car buyer can get if they decide to buy a used car.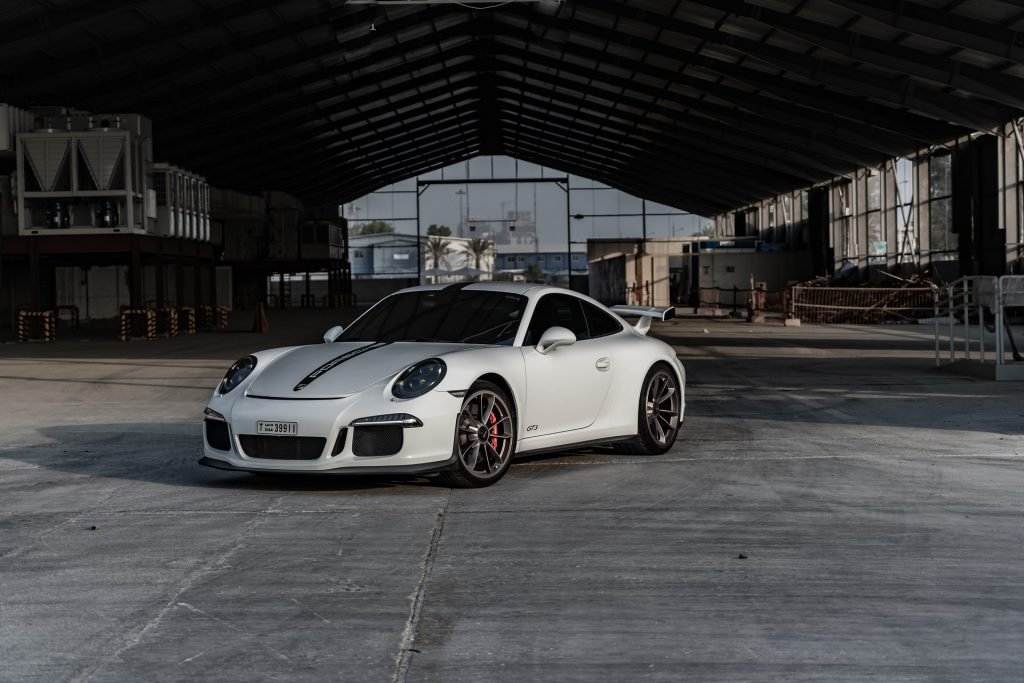 Given below are the advantages that a car buyer can expect when buying a used car:
Budget-friendly Vehicle Options
The first thing all car buyers need to determine is their budget for the vehicle. Those who can afford a new car can consider doing so. Car buyers who have a budget to maintain while buying a car can find a used car market more accommodating. They can look for a vehicle based on their budget and find a suitable option that fits their requirements as well. The used car market has various car models, conditions, and mileage of vehicles to choose from. Car buyers can shortlist the vehicles based on their budget and then decide which vehicle best suits their needs.
Value Depreciation of the Vehicle
New cars usually depreciate in terms of value in the starting few years of purchase so when a car buyer invests in a used car they will not have to worry about depreciation. The used car would have undergone maximum depreciation as it usually occurs during the first three to five years of purchase. If the car owner maintains the vehicle after this time period, they can get a good resale price for it as the depreciation rate slows down. So, car buyers looking to purchase a used car can sell them after a short span of time at a good price without factoring in depreciation.
Financing Options for Purchasing
As the depreciation rate has slowed down for used cars that have crossed the 3–5-year period, the car buyers can get favorable financing options for purchasing these cars as well. Since the rate at which the car is losing its value has slowed down the risk involved is low so banks can offer good deals. Car buyers can also aim for zero-interest loans on such cars. So, car buyers can save money while purchasing the vehicle through bank loans. The insurance cost for used vehicles is also lower than new cars.
Research and Learn about the Vehicle Before Purchasing
Car buyers usually prefer researching the vehicle online to learn everything they can about it before they purchase it. When a buyer is looking at a new car, they are likely to find standard information about it and very limited customer reviews. This will not be sufficient for the buyer to understand the benefits and challenges that car owners can face with that vehicle.
For a used car model, on the other hand, they can find countless reviews and customer feedback. There are also discussion groups and forums that discuss the vehicle in depth allowing car buyers to find out things that they may not find in the vehicle's owner manual. The vehicle's specifications are also available online including the engine capabilities and technologies. This can help car buyers learn about the vehicle's pros and cons before they make the investment. In this regard, buyers are at an advantage if they purchase a used car.
Purchase a Used Car Conveniently
There are various car buying platforms available to car buyers for purchasing a used car. They have more variety to choose from as compared to new cars. Commonly used platforms include classified websites, car dealerships, and specialist car buying companies. Car buyers can research these platforms and determine the best one that will suit their needs.
Classified websites allow car buyers to connect with multiple car sellers through vehicle ads. Car buyers can meet the car sellers and inspect the vehicle thoroughly before they negotiate the price. They can also test drive the car to check the responsiveness of the mechanical components of the vehicle and determine its performance capabilities. There is no third party involved making this platform risky and suspectable to scams. Therefore, car buyers using classified websites have to be very careful while buying a used car through them. Moreover, many cars do not turn out to be how they are advertised . So car buyers have to invest their time looking for the right vehicle.
Many car buyers consider car dealerships as a reliable platform for purchasing a used car. As car dealerships have ample experience and industry knowledge, they are tricky for used car buyers. Car dealers are likely to price a used car higher than the market price to make a profit from the deal. The car buyers will face difficulty negotiating with car dealerships as they are well-informed regarding the market trends. They can justify the price more proficiently.
Car buyers who are looking for a convenient and hassle-free way of purchasing a vehicle at a fair price can consider specialist car buying companies. The vehicles that are available at the platforms have been thoroughly checked by the car experts at the platform. This assures transparency for the car buyer. Moreover, they are offered a safe and fair car buying experience from the platform that requires minimal hassle. As the company manages every aspect of the process.
Final Takeaway!
Car buyers who are looking to purchase a vehicle that gives them good value for money can consider purchasing a used car. The car buyers can save money and find the right fit within the used car market . Instead of investing in a brand-new vehicle.