If you've been injured in a workplace accident, the physical and emotional pain can be staggering. In addition to dealing with the repercussions of an accident, many people don't know what to do next or how to protect their rights—especially when it comes to receiving compensation for medical bills, lost wages, and other losses. Knowing your rights as an employee is essential if you've been injured at work. That's why we have compiled a list of seven important things you should know so that you can get through a challenging time safely and successfully!
Know your rights
Getting injured on the job is not only physically painful, but it can also be a financial burden for you and your family. Fortunately, you have rights as an employee and the law is on your side. State and federal laws have been put in place to protect workers who have been injured on the job. That's why you must be informed of your rights and understand the laws that protect you. Knowing your rights can make all the difference when it comes to receiving the proper compensation and benefits that you are entitled to.
So, take the time to educate yourself on your rights as an injured worker, and don't hesitate to seek legal advice if needed. Remember, being informed is the first step in protecting yourself and your livelihood. With the help of a workers' compensation lawyer, you can ensure that your rights are protected and that you receive the compensation you deserve. Plus, having a knowledgeable lawyer on your side can help alleviate some of the stress and confusion during this difficult time.
Take notes and document every detail of your injury
An injury is never a pleasant experience to go through, and it can be overwhelming to remember every detail about what happened. That's why it's critical to take notes and document everything while it's still fresh in your mind. Write down the date and time of the accident, as well as a detailed description of what unfolded.
Include anything you remember that could be relevant, such as environmental conditions, who was present, and the severity of your injury. Whether you're dealing with an insurance company or filing a legal claim, having accurate and thorough documentation can make all the difference in ensuring you receive the compensation you deserve.
Get a copy of all medical records
When it comes to managing an injury, it's important to be proactive about your medical records. Ensuring you have a copy of all documents related to your injury could save you a lot of hassle in the future. You never know when you might need to access that information again – whether it's for legal or medical reasons. By making sure you have all the necessary records, you give yourself peace of mind and the ability to take control of your health.
Contact a lawyer
Suffering an injury at work can be a stressful and confusing experience. Not only do you have to deal with the physical pain and recovery, but there's also the added worry of how you'll pay your bills if you can't work. That's where a workers' compensation lawyer comes in. An experienced attorney can help you understand your rights and work to get you the benefits you deserve. They know the ins and outs of the system and can fight for you every step of the way. Don't try to go it alone when it comes to workers' compensation. Contact a lawyer today and let them help you through this difficult time.
Make sure to keep track of any lost wages
An injury can be both physically and financially draining. It's important to not only focus on your physical recovery but also on your financial recovery. If you were forced to miss work due to your injury, make sure to keep track of those lost wages. This includes any bonuses or overtime you would have earned as well. Additionally, keep a record of all medical bills incurred as a result of your injury. This can include appointments, medications, and any necessary treatments. By taking these measures, you can ensure that you are properly compensated for the financial burden that resulted from your injury.
Don't be afraid to ask questions about the process
As an employee, it's crucial to understand your rights and the processes involved in your workplace. Asking questions should not be seen as a sign of weakness or incompetence but rather as a proactive way to gain clarity and confidence. It's easy to get caught up in the everyday tasks of your job, but taking a step back to ask questions about the inner workings of your company will allow you to make informed decisions and take a more active role in your career. Don't let fear hold you back – asking questions will not only benefit you but also show your employer that you are invested and eager to learn.
Seek out emotional support if needed
Suffering from an injury can be an extremely challenging experience, not just physically but emotionally too. It can be incredibly tough to deal with the pain, limitations, and frustration that come along with an injury. That's why it's important to seek out emotional support if needed.
Whether it's talking to a friend, a professional counselor, or a support group, don't hesitate to reach out for help. Sometimes, just having someone to listen and provide a listening ear can make all the difference in the world. Remember, getting injured is not your fault, and it's okay to reach out for help when you need it.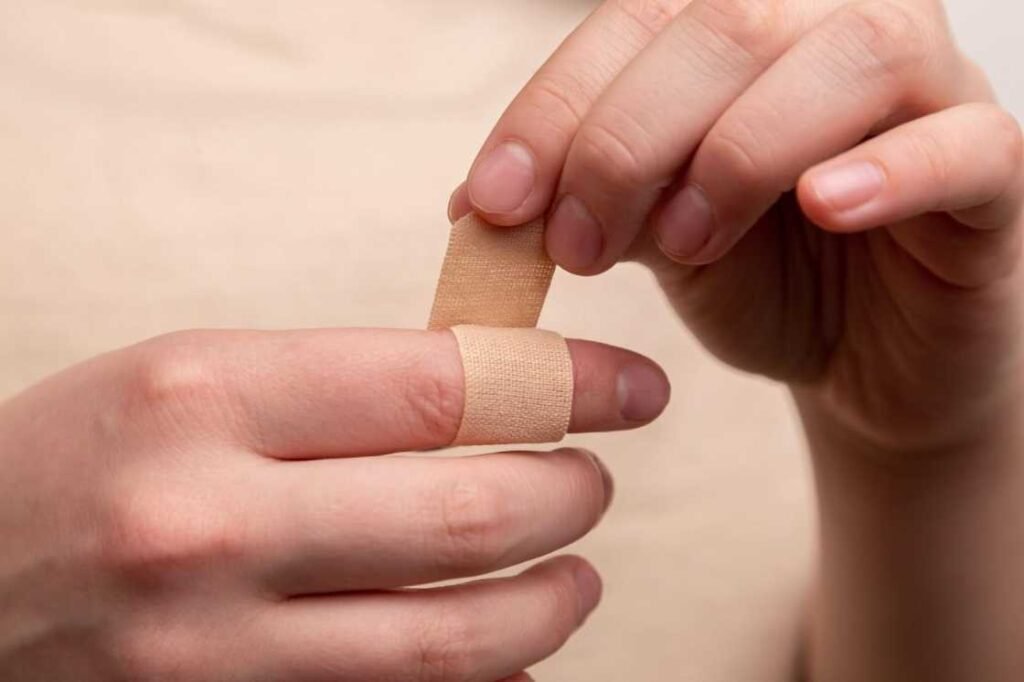 Image Source: Unsplash
In the end, it's important to remember that you have rights when it comes to workplace injury and you don't have to suffer in silence. Knowing your rights is the key to protecting yourself and getting the financial benefits you deserve – this includes documenting every related detail from the date of the injury through any medical records and lost wages.
Also, make sure to contact an experienced workers' compensation lawyer if needed and seek out emotional support if needed so that you can recover both physically and emotionally. With a bit of knowledge, preparation, and dedication on your part, you can ensure that your injuries are compensated properly. Don't wait any longer – make sure to learn more about your rights as an employee as soon as possible.
Also read:
Websites Like Bestgore, Bestgore Alternatives on Dark Web
Cask Cartel America's No. 1 Premium Spirits Marketplace
Webtoon XYZ – Read Explicit Korean Manhwa Webtoons in English (and Best Alternatives)